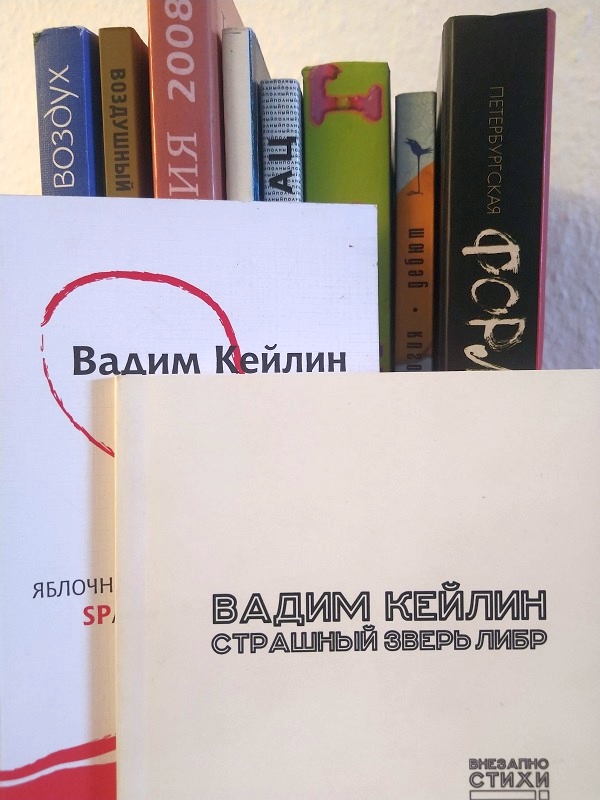 Books
Terrible Beast Libre. St. Petersburg: Svoe press, 2013 (pdf);
Apple Space. Moscow: Argo-Risk, 2006 (link).
Collections**
habitat. Articulation almanach (2019)
The problem of seven bridges. Vozdukh magazine (2014);
Translation exercises. Discursive functions… Abzats almanach (2011);
Rebuses. Visual poems. Novyje Oblaka magazine (2009);
On the rails of silence. Zinziver magazine (2009);
food additives. detextive… Rez magazine (2009);
Selected librenku. Abzats almanach (2008);
Formal disgace. Polutona.ru (2008);
Cardinal directions. Kontrabanda magazine (2008);
tear-новник. koan of roots. Interpoezia magazine (2007);
­
*all texts are in Russian unless otherwise specified.
**only publications available online listed. For a full list see artistic CV.